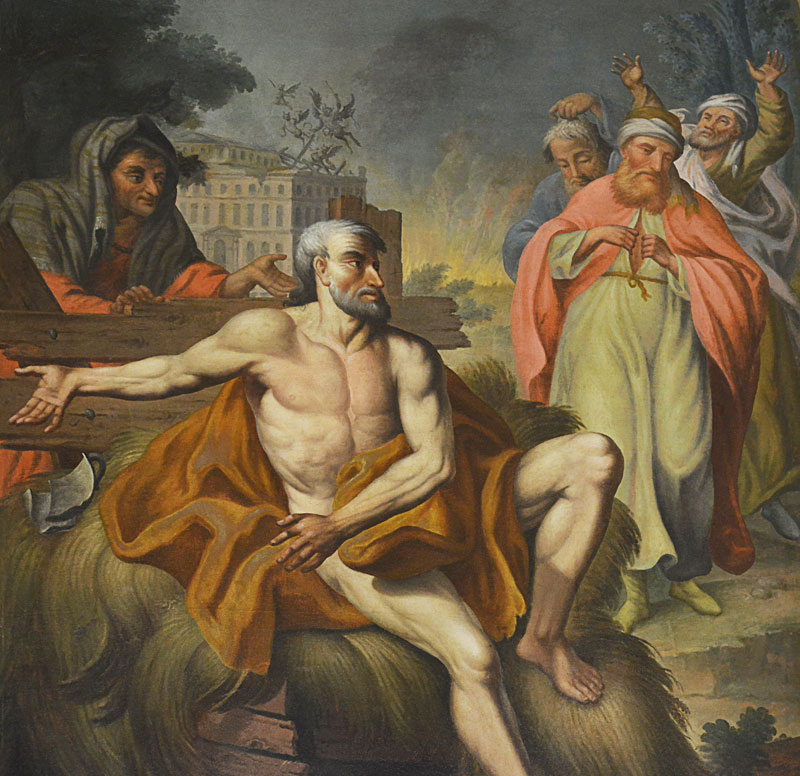 This altar was originally dedicated to Saint Honoratus, then to Saint Job. From 1822 it was under the patronage of the Society of Silk Spinners, a society connected to the church of S. Giovanni due to the cocoon and silkworm market held in the square in front of the church.
The altarpiece on the table, painted in 1823 by the Savigliano artist Giuseppe Chinantore (1747-1824) was commissioned by this professional association.
The arched canvas shows the suffering of Saint Job. The wood-and-glass confessionals underneath were installed there in 1886.