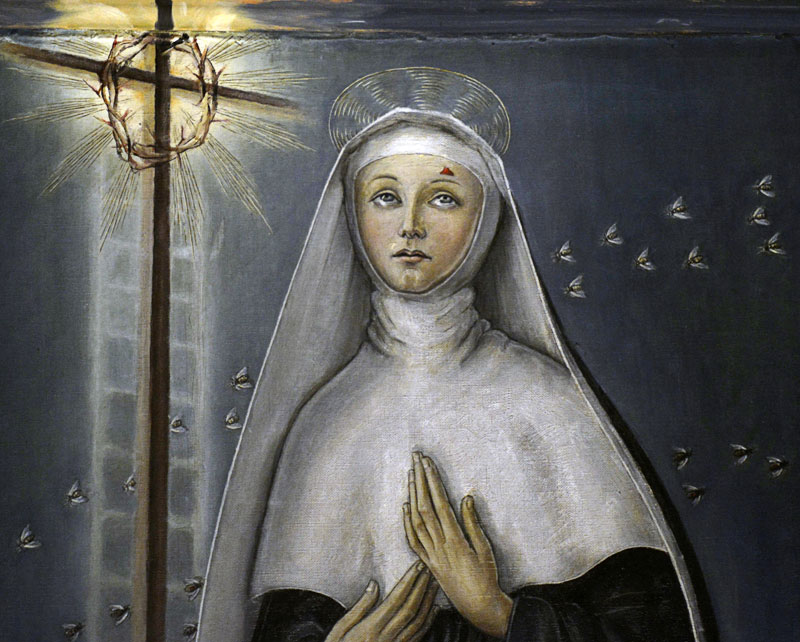 Since the 1950s, this altar has been dedicated to the Augustinian nun Saint Rita of Cascia (depicted on the canvas attached to the section of wall in the central niche), but until the 18th century it was dedicated to Saint Stephen Protomartyr.
From 1828 it was consecrated to Saint Julius and Saint Anne (the Virgin Mary's mother) and entrusted to the Lay Company of Master Builders. The 17th-century altarpiece (with the later addition of the holy priest, the patron saint of construction workers), long located in the presbytery, can be linked to the 19th-century dedication of this side altar.
But this was also replaced on the altar table by a painting showing only the two venerable dedicatees, later replaced itself in 1886 by a painting on canvas showing only Saint Anne. All that can still be seen of this latter work is the elegant gilded wood frame.