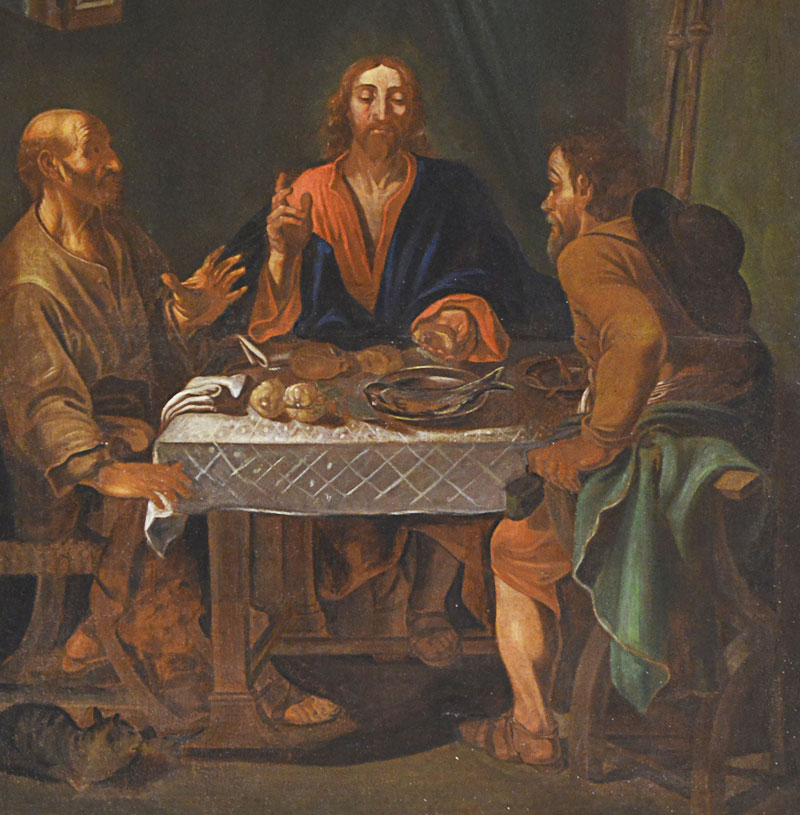 Until 1821 this side altar was dedicated to the Guardian Angel (with its own 17th-century altarpiece, now visible in the presbytery). From 1822 to 1832 it was dedicated to Saint Peter the Apostle and Saint Eligius the bishop. From 1832 to 1886 the dedication was changed to Saint Joachim, and in 1886 Saint Zita, the protector of housemaids and bakers, was added.
In 1934 the dedication to the Sacred Heart of Jesus, which later prevailed, was added, with the related 19th-century statue transferred here from the side altar of Saint Francis de Sales.
Since 2016, a canvas showing the Supper at Emmaus has been on display on the side wall. The work, a private donation from the last century, is signed "GAM" and dated 1629, and has been attributed to the Savigliano artist Giovanni Antonio Molineri (1577-1631).